Ukrainian Red Cross Society, together with Samsung Electronics Ukraine, provided $6 million worth of humanitarian aid to the most vulnerable groups of the population
n.zharikova@redcross.org.ua
Ukrainian Red Cross Society, with the donor support of Samsung Electronics Ukraine, has delivered $6 million worth of humanitarian aid to the most vulnerable people:
$5 million went into purchasing medical equipment for hospitals and basic necessities (including food kits and food vouchers);
$1 million was allocated to supplying consumer electronics, which included washing machines, microwave ovens, refrigerators, and medical freezers. Ukrainian Red Cross Society delivered these to hospitals, orphanages, and shelters for IDPs throughout the country.
MEDICAL EQUIPMENT
As of March 2022, we supplied the following items to the medical institutions of Kharkiv, Kyiv, Mykolaiv, Chernihiv, Ternopil, Sumy, and Dnipropetrovsk regions:
medical products — 32 084 units (hemostatics and tourniquets, surgery materials, infection testing kits);
medical equipment — 16 units (endoscopy and X-ray systems, electrosurgical and respiratory anesthesia devices, surgical tables);
medical equipment for newborns — 69 units (operating tables, lung ventilators, ultrasound diagnostic system, incubators, bassinets).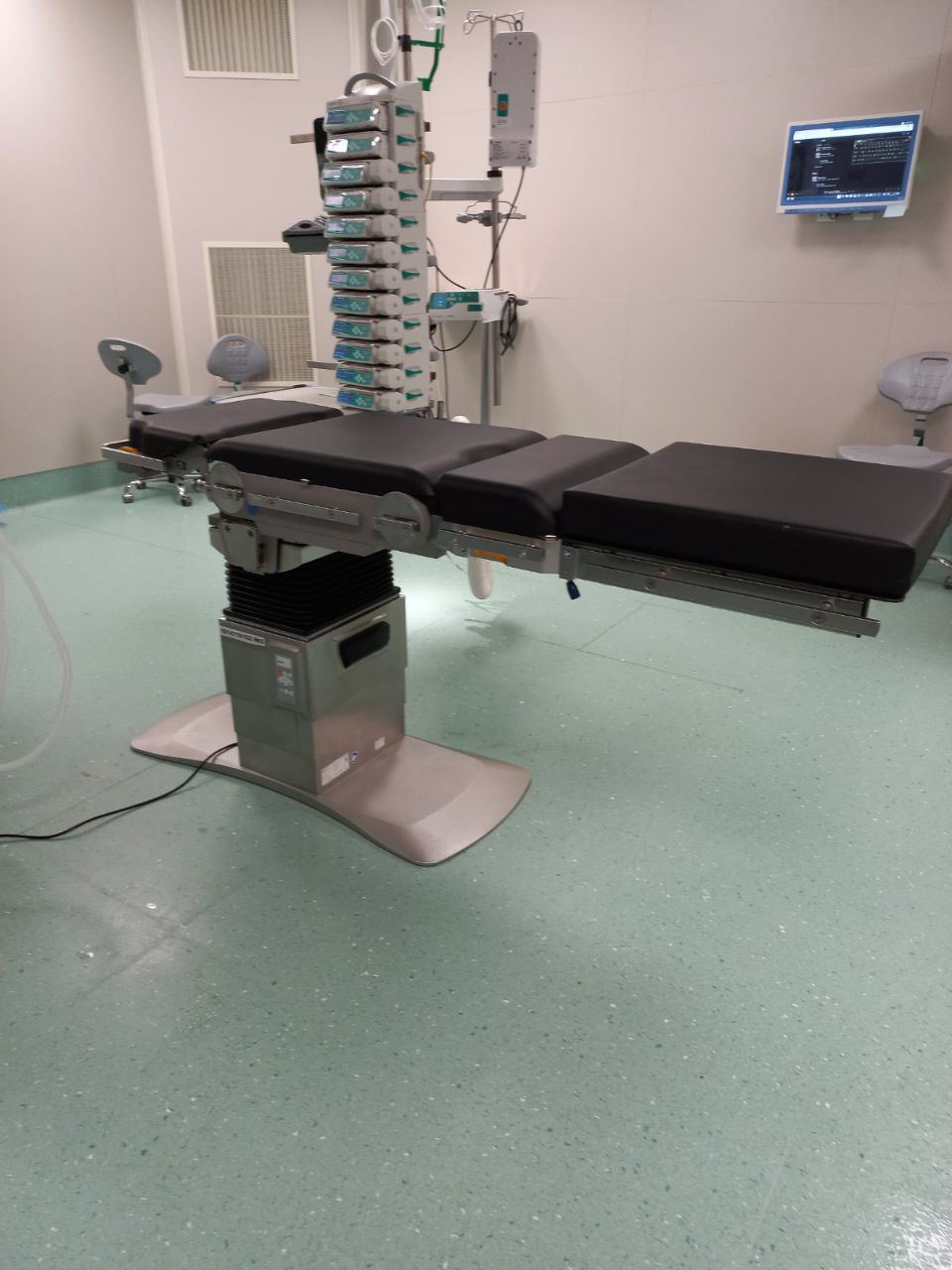 Medical equipment was handed over with the participation of the Ukrainian Ministry of Health, as well as directly to the medical institutions, namely — to the NSCH "Ohmatdyt", obstetrics centers, emergency hospitals, regional and district hospitals, and perinatal centers.
"The apparatus (Oscar Classic X-ray Fluoroscopic System, Ed.), which our institution has received, helps to save people's lives every day. Our old equipment goes out of order already because it was purchased 15 years ago. Thanks to the new device, we did not stop and could continue operations. It should be noted that almost 600 surgeries associated with heart rhythm disorders are performed in our operating room in a year," said Valery Zalevsky, Head of the Department of the Amosov National Institute of Cardiovascular Surgery.
FOOD AID
With the financial support of Samsung Electronics Ukraine, we provided the most vulnerable segments of the population with:
77 400 food baskets;
6 800 sets of product vouchers.
HOME APPLIANCES
Almost one thousand social and medical institutions received 3,367 appliances — 1,042 washing machines, 371 refrigerators, 1,867 microwave ovens, and 87 freezers.
"We have received washing machines and microwaves and already installed them in our departments. We are very grateful for the assistance because it is extremely important for our hospital, which treats children from the Southern Region. Besides, we address all the emergency calls: children with injuries and children from maternity hospitals. Some kids stay here for a while, and their parents are with them. And these home appliances significantly improve the conditions in the department," said Svitlana Dikal, deputy director of Nursing, Odessa Regional Children's Clinical Hospital.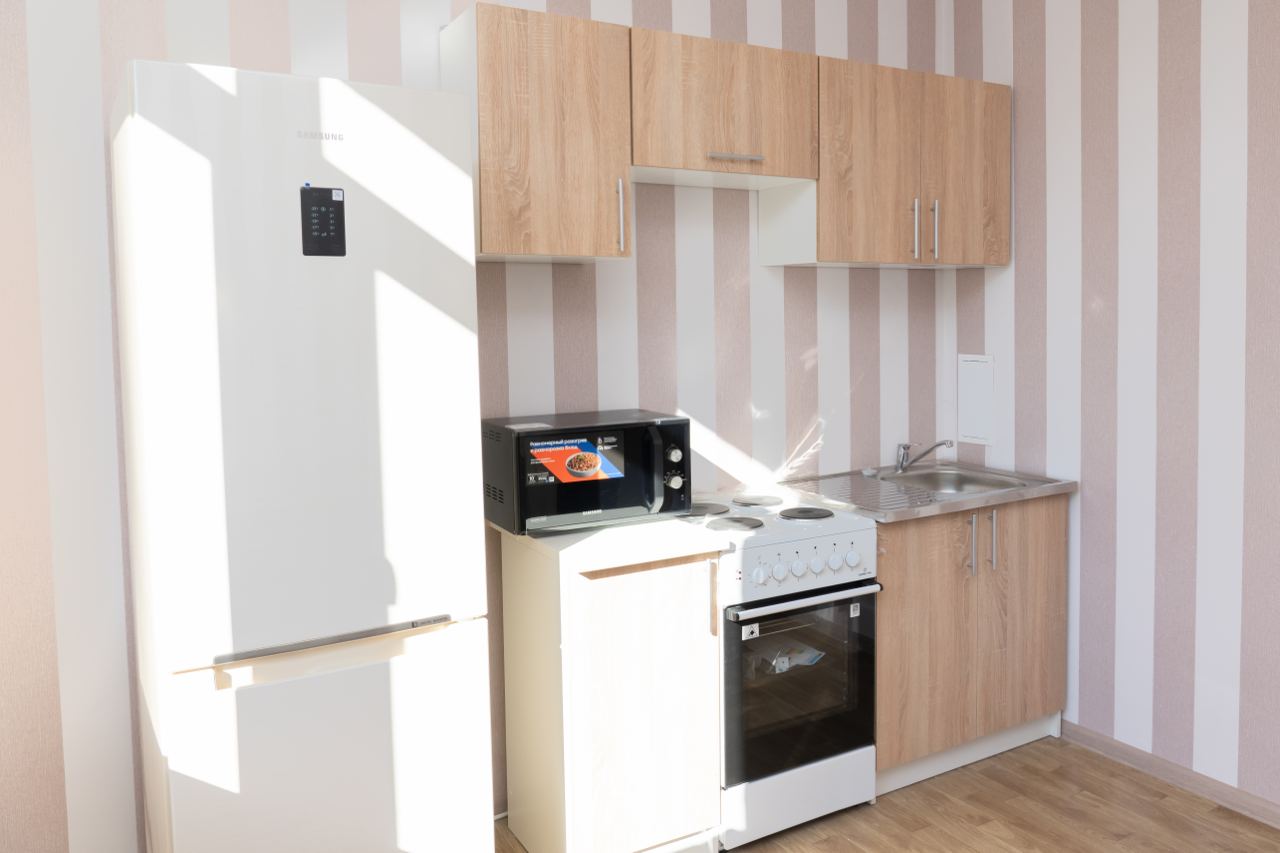 Thanks to Samsung Electronics Ukraine, almost 200 people, including IDPs from Mariupol, whose houses were destroyed, now have more comfortable living conditions in the new apartments provided by the state.
"We came from Mariupol. We have three children. Missiles destroyed our house. We are currently staying with relatives. Thanks to this program, we can now move to a cozy, very bright and beautiful apartment in Boryspil," said Jana and Alexander, who moved to Boryspil from Mariupol.
The apartment was purchased as a part of the social housing program by the Ministry for Communities and Territories Development of Ukraine, which provided 60 apartments in the regions of Zhytomyr, Sumy, Kyiv and Chernihiv. With the donor support of Samsung Electronics Ukraine, Ukrainian Red Cross Society equipped the apartments with the necessary household appliances, utensils, and bedding sets. In particular, 52 microwave ovens, 52 refrigerators, 52 washing machines, 200 mattresses, 260 sets of bedding, 260 blankets, and 520 towels were furnished.
"Ukrainian Red Cross Society gives nearly around-the-clock support to the people affected by the war in Ukraine and does everything within its power to overcome the humanitarian crisis. We are grateful to Samsung Electronics for the considerable aid to Ukrainians — it was a very significant contribution, because timely procurement of medical equipment to hospitals can save thousands of lives, and household appliances will make people's living conditions more comfortable," said Maksym Dotsenko, Director General of the Ukrainian Red Cross Society

"The prosperity and development of a country depend on the welfare of its citizens. Therefore, Samsung Electronics Ukraine supports people who found themselves in a difficult situation and were forced to leave their homes. We thank all our partners who participated in the implementation of the project, as in these difficult times, interaction and cooperation are more important than ever. We believe that all of us will make the earlier restoration of Ukraine," — Danny Ryu, President of Samsung Electronics Ukraine.

_________________________
Ukrainian Red Cross Society (URCS) — is the largest humanitarian organization in Ukraine that, for the past 104 years, has been focusing on protecting people's lives, health, and dignity. Since February 24, we have given aid to more than 9 million people in Ukraine affected by the war. URCS is one of the 192 national societies of the Red Cross and the Red Crescent international movement. There are 24 regional and more than 200 district organizations in the Ukrainian Red Cross Society, uniting nearly 8,000 volunteers.
About Samsung Electronics Co., Ltd.
Samsung brings progressive ideas to life and introduces advanced technologies, inspiring people and shaping the consumer market of smartphones, TVs, wearable devices, tablets, home appliances, medical devices, network systems, storage solutions, semiconductors, foundry and LED production. For more information, visit Samsung Newsroom.