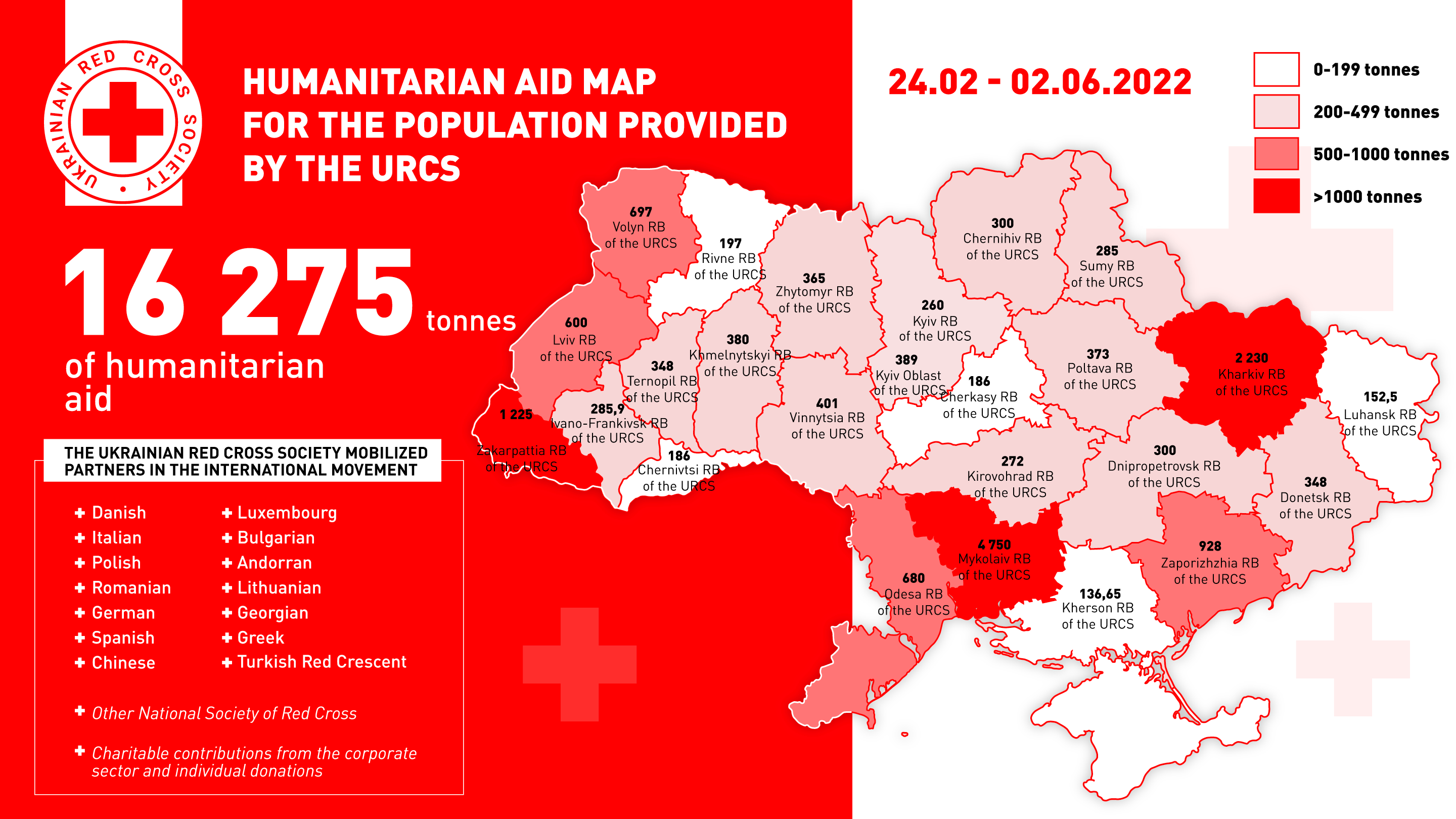 Since the start of the full-scale war, the Ukrainian Red Cross sent to the regions of Ukraine over 16 275 tonnes of humanitarian cargo.
Every day the staff and volunteers in logistical centres receive, sort, assemble, and send to the regions hundreds of tonnes of cargo containing food, hygienic products, medicines, water, bed linen and other essentials.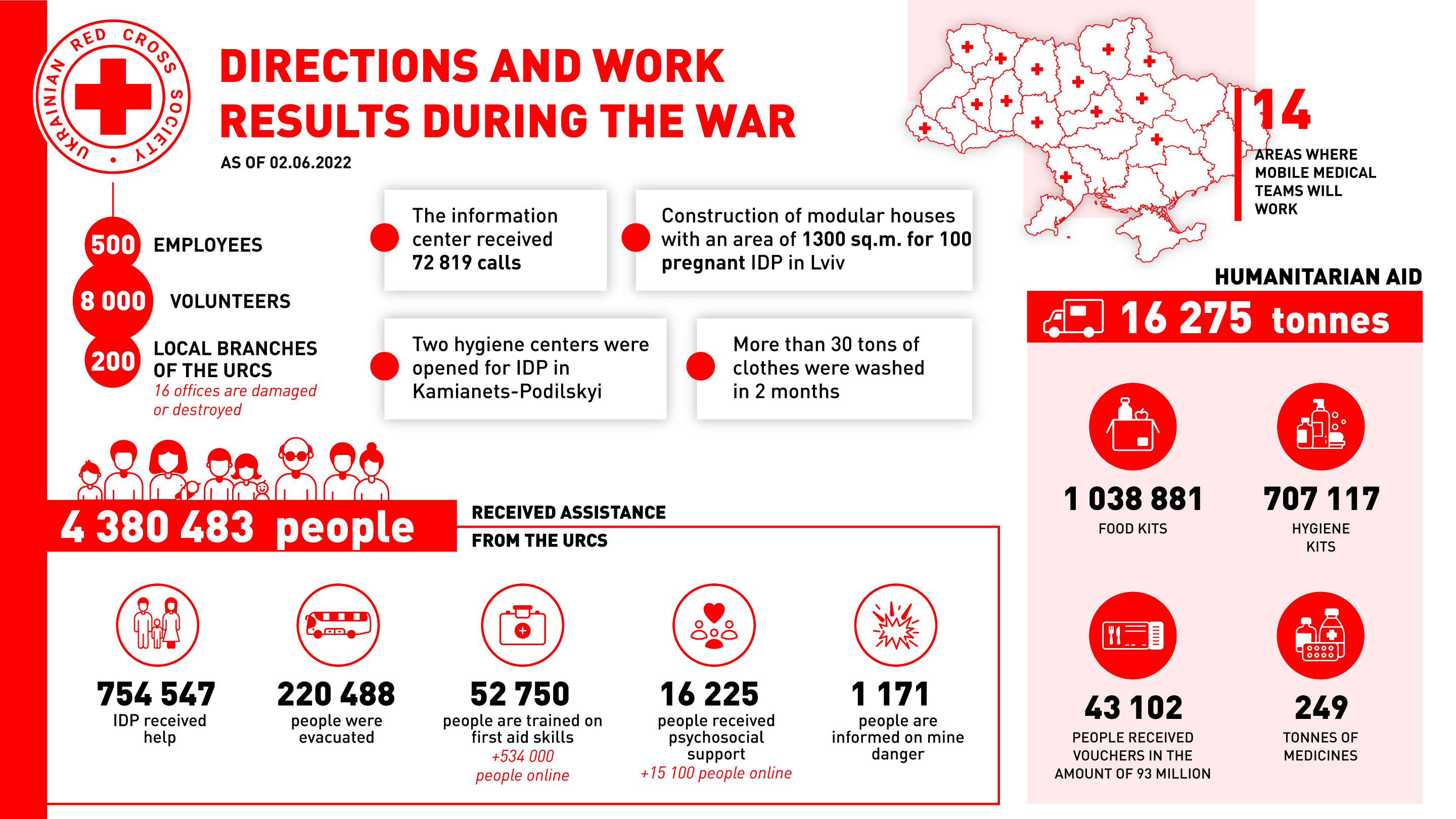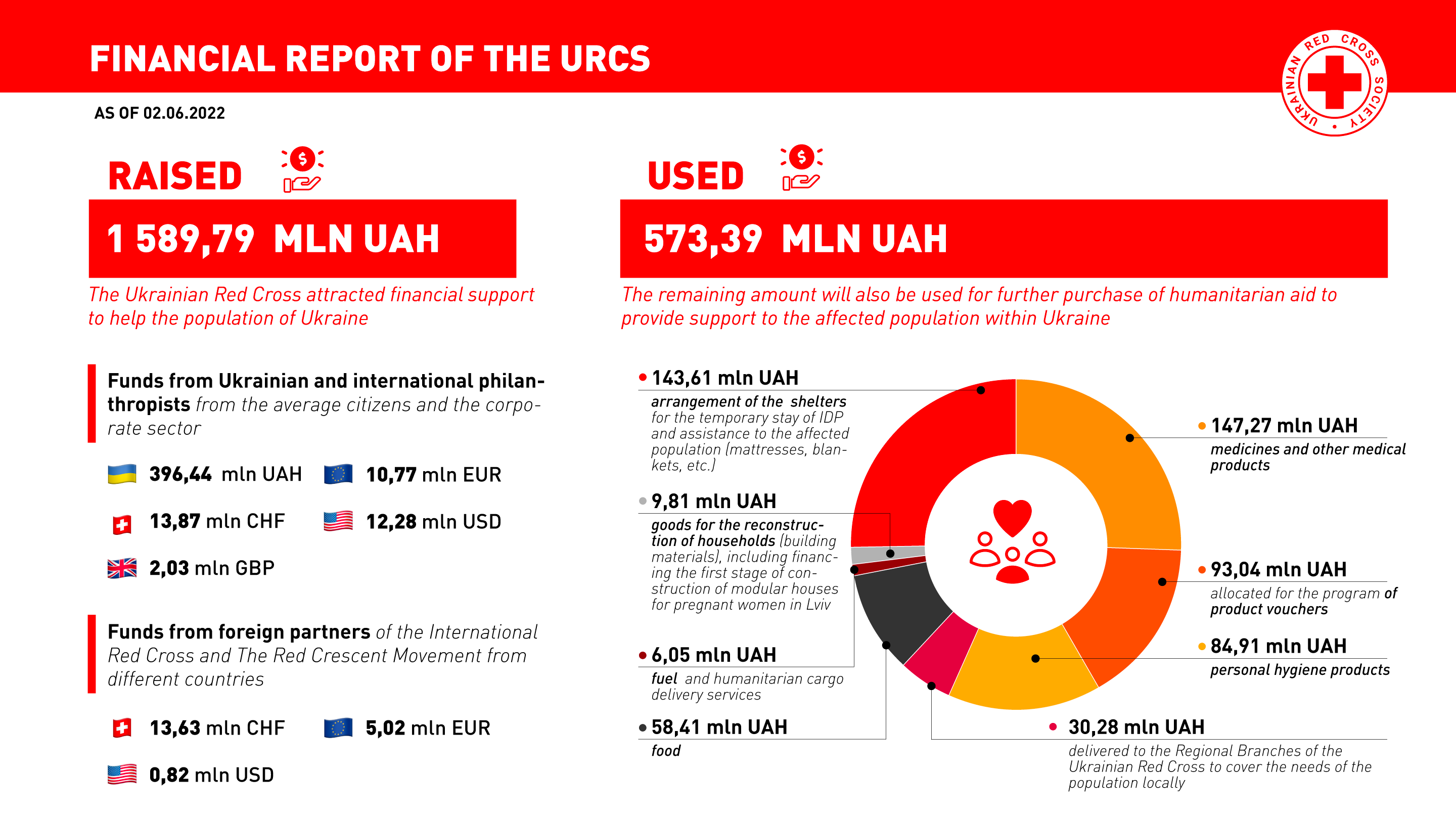 0
people
RECEIVED ASSISTANCE FROM UKRAINIAN RED CROSS SOCIETY
0
tons
HUMANITARIAN AID DELIVERED
IN ALL REGIONS OF UKRAINE
0
people
RECEIVED ASSISTANCE
IN THE EVACUATION
0
people
LEARNED
TO GET FIRST AID
n.zharikova@redcross.org.ua
Президент Товариства Червоного Хреста України взяв участь в офіційній зустрічі з державними урядовцями, мерами міст та релігійними діячами у штаті Коннектикут, США. На зустрічі обговорювалися питання гуманітарної допомоги постраждалому від...