BLOOD DONATION
The Red Cross of Ukraine is a strong partner of the State in promoting the donor movement, including in creating a positive image of the blood donor.
The Society conducts advocacy activities to protect the rights of blood donors, attracts, motivates, supports and honors blood donors and its components.
Organizations of the Red Cross Society of Ukraine work closely with regional blood service centres and their local branches, district departments of transfusion medicine, government agencies (Departments of Family, Youth and Sports), non-governmental organizations, universities and more. Regular donor engagement activities are underway. Honorary donors, activists and advocates of the donor movement are regularly awarded.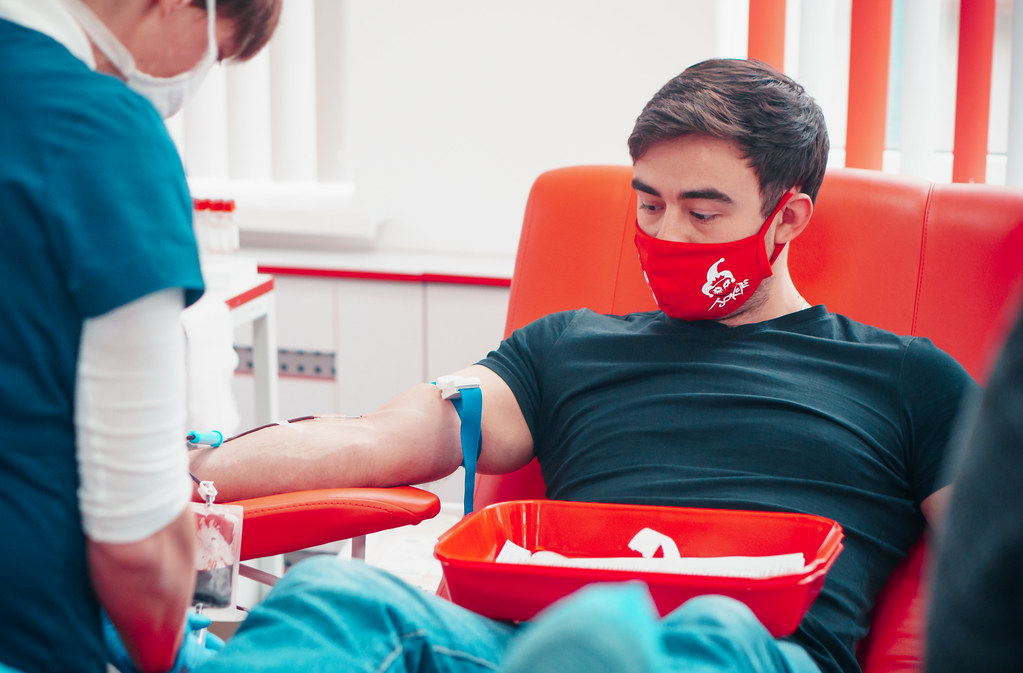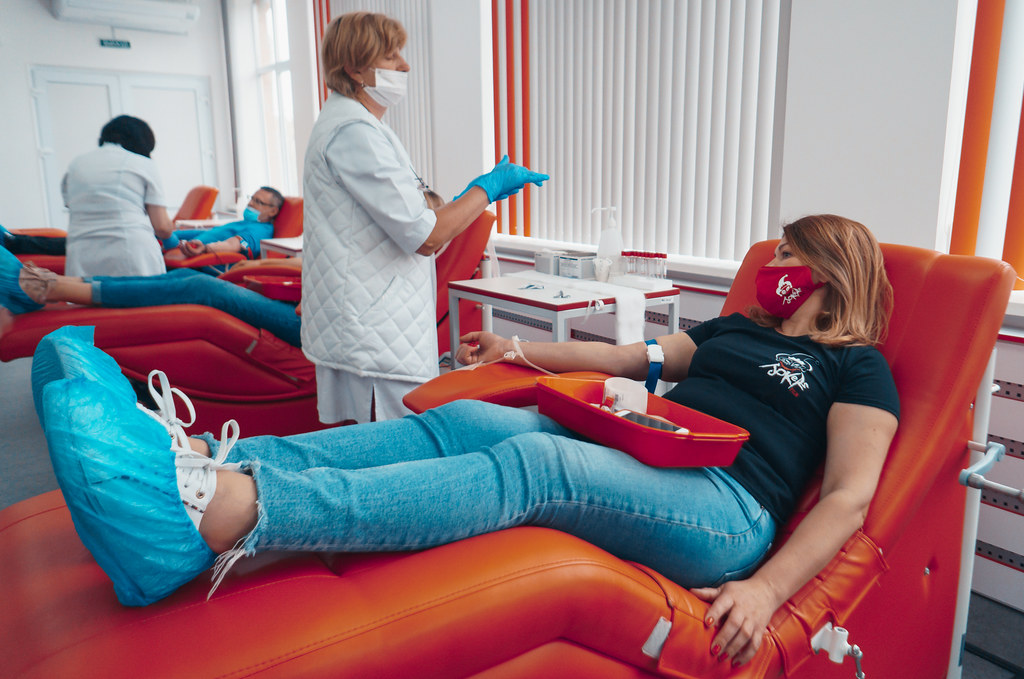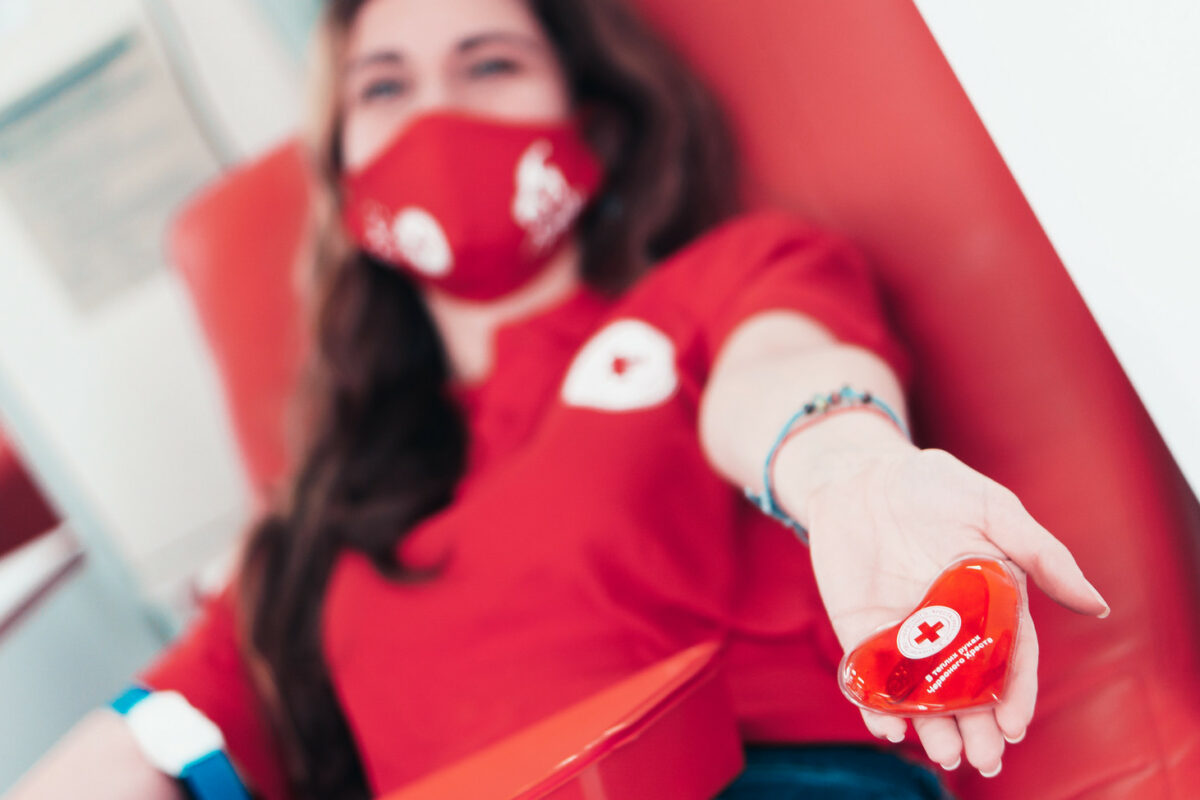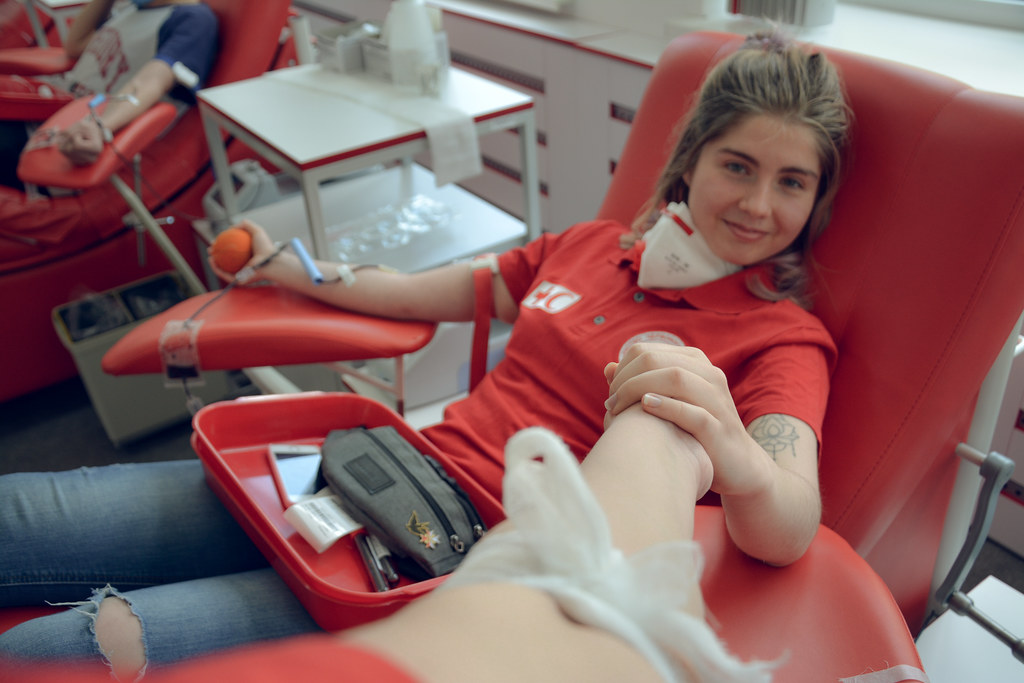 During the COVID-19 pandemic, the number of blood donors fell sharply, and there was a catastrophic shortage of blood donors in the country's hospitals. Therefore, the Ukrainian Red Cross Society organized a large-scale All-Ukrainian campaign of blood donation and dissemination of information on safe donation to support people with serious diseases, such as cancer and blood diseases. Then began cooperation with actors and athletes to promote blood donation, as well as with the Armed Forces of Ukraine to involve the military in blood donation. On the eve of World Blood Donor Day, the Red Cross Society of Ukraine together with the Ministry of Youth and Sports of Ukraine initiated the All-Ukrainian long-term donor campaign "Victory in our blood". As a result, in the first few weeks, almost 8,000 blood donors in all regions of Ukraine joined the action. This is 2.5 times more than in the period before the pandemic (2019).