URCS and UNICEF provide first aid trainings for water workers in eastern Ukraine
otrokhymenko
On 10-11 December, the first cohort of water workers from Mariupol and Avdiivka participated in the first aid training, organized by Ukrainian Red Cross Society with support of the United Nations Children's Fund (UNICEF). More trainings for employees of Voda Donbasu, a key water company in the conflict affected eastern Ukraine, will to be delivered in Mariupol and Kramatorsk by the end of the year.
First aid and personal safety remain critical for a daily work of the Voda Donbasu water workers as the company plays a key role in ensuring water supply to the entire Donetsk region. The company is working hard to ensure its uninterrupted operation, because it provides access to water to over 3 million residents.
Since beginning of the conflict in 2014, the company infrastructure was affected by creation of the so-called contact line, which divides government and non-government controlled territories. Its staff members and infrastructure sustained numerous shelling. In June 2014, the artillery shelling of the first-lift pumping station resulted in a tragic death of two employees. In July 2014, another employee was killed by a shell hitting the second-lift pumping station. In 2014-2018, over 30 staff members of Voda Donbasu were killed or injured because of the fighting.
The water workers in eastern Ukraine also face increased risks to their life and health as they deliver essential repairs in the buffer zone and along to the contact line. The last incident was documented in November this year when the team from Chasiv Yar, Donetsk region was injured during a mine explosion as they travelled to conduct repair of the water infrastructure connecting Horlivka and Toretsk.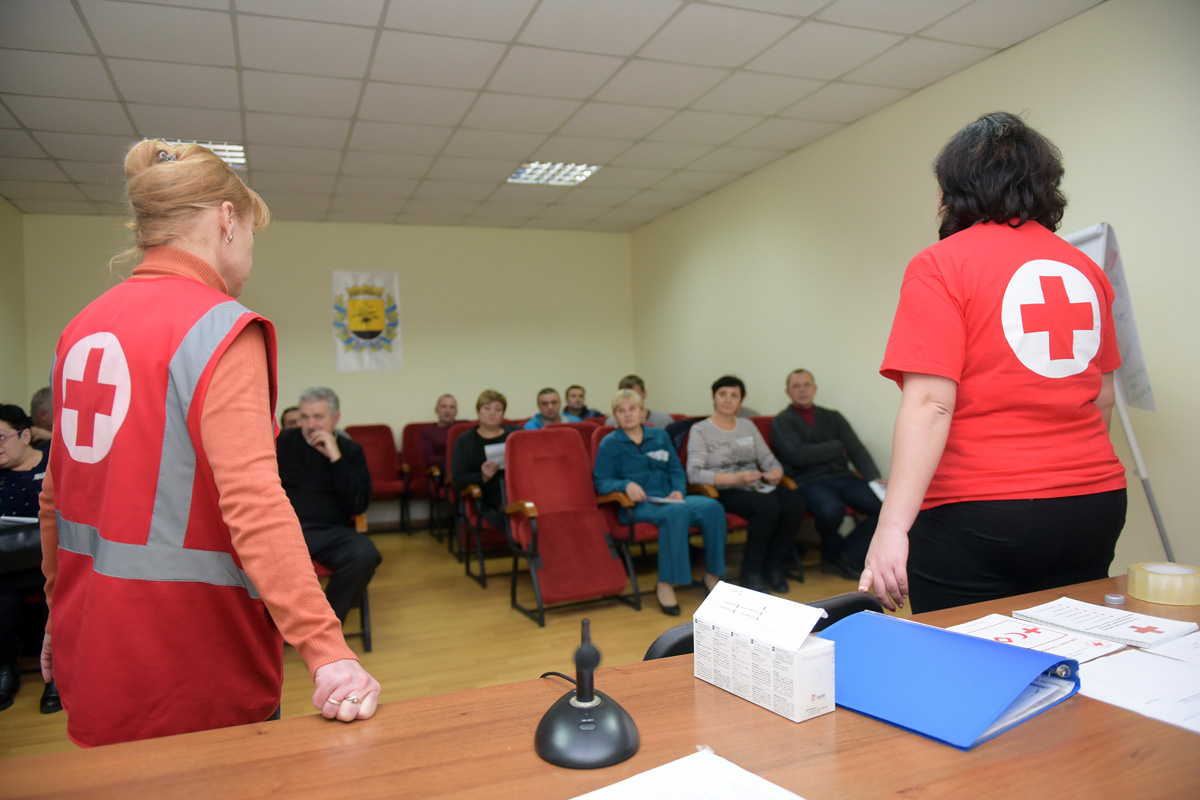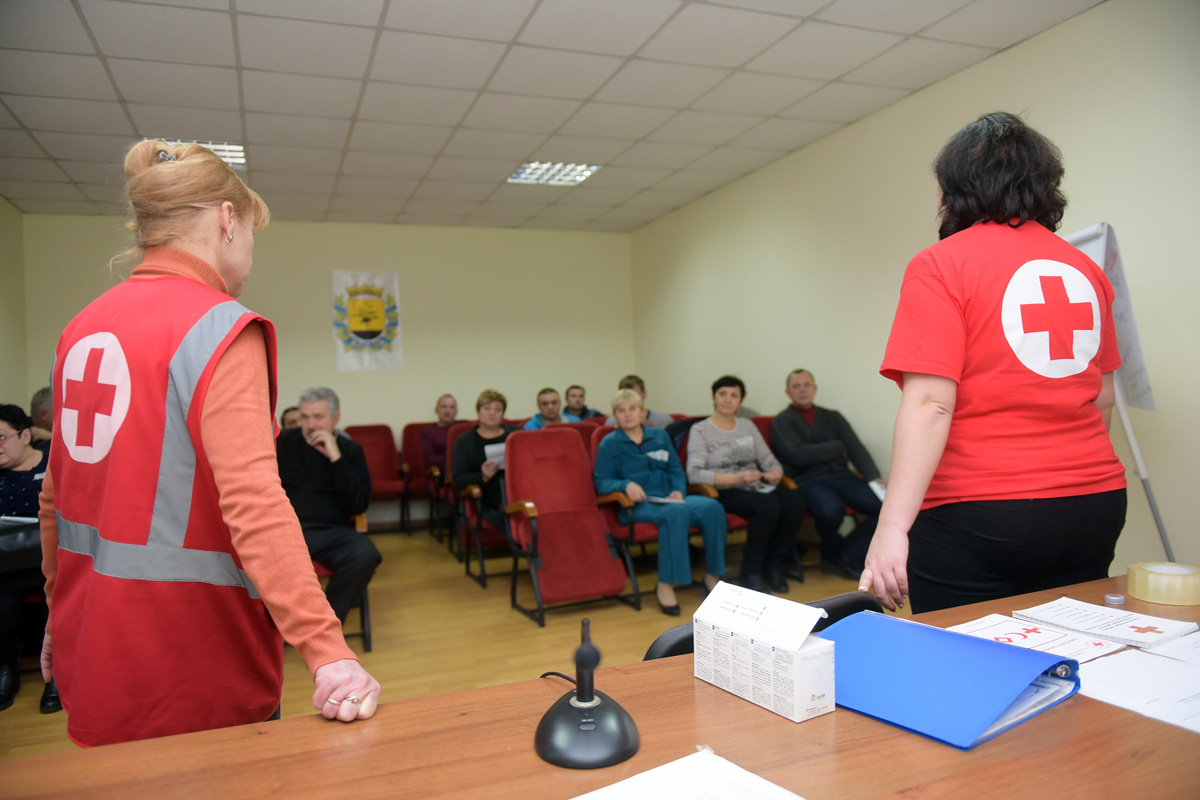 The training programme launched by Ukrainian Red Cross Society and UNICEF will include a 12-hour course on first/emergency aid. In recent decade, Ukraine Red Cross Society has built a team of 46 trainers and 330 coaches trained in line with the international requirement. Only in 2017, these teams delivered trainings to 20,000 persons.
"Everyone is capable to provide first aid to an injured person or to him/herself, when he or she is properly trained. If the first aid is provided before arrival of the ambulance, it often helps to save health and sometimes even life. The first aid skills are extremely important in the regions affected by an armed conflict," says Nadia Yamnenko, who curates the first aid program at the National Committee of Ukrainian Red Cross Society.
UNICEF is also planning to support the training of Voda Donbasu staff on first aid, mine risk education and personal safety. The first aid training is a first in the series of workshop to be organized to Voda Donbasa in the coming months by UNICEF with support of the humanitarian assistance of the European Union.
"My colleagues and I are very impressed by the commitment of Voda Donbasu staff to keep the water running for children and their families in Donbas region, as a matter of life, given the difficulties to work in a conflict area. We know they risk their own life every day to serve people. UNICEF would like to give them the opportunity to be more prepared if an incident occurs, and react appropriately for their safety," highights Sebastien Truffaut, Chief of WASH, UNICEF Ukraine.